Compagnie Theater Amsterdam. Right in the heart of 15th century Amsterdam, allows up to 600 visitors (250 more than previously).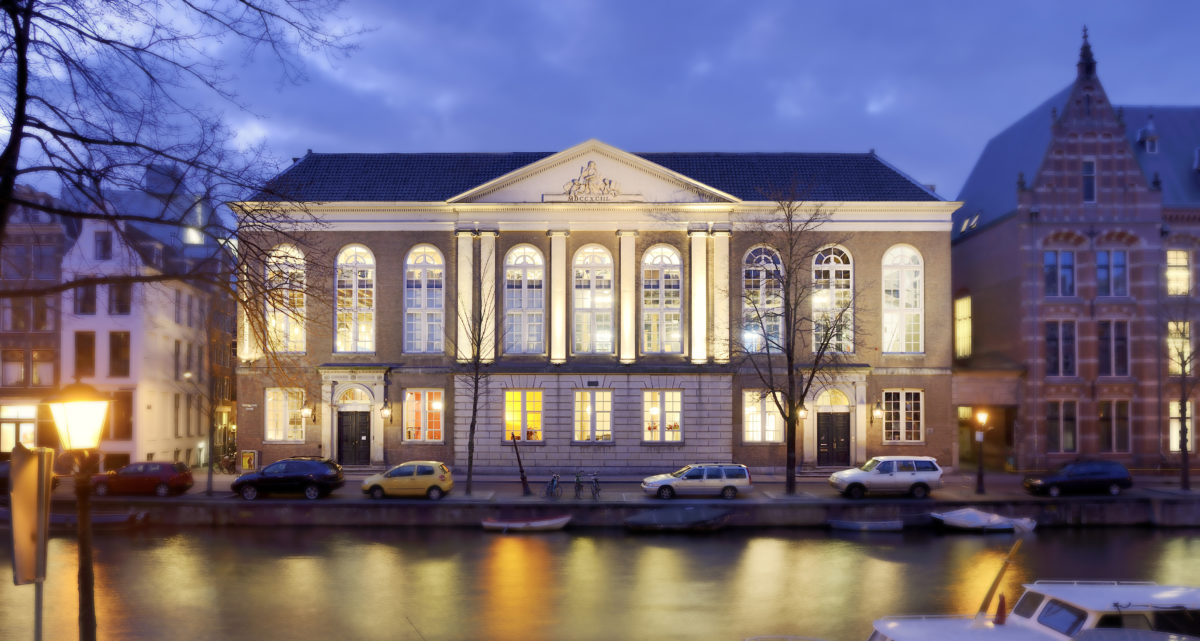 The venue has 3 stages. The large one (400 seats) will be for 25 minute talks (headset, 3+ camera livestream). The small one (80 seats) is for discussions, panels or workshops (1 or 2 camera livestream). The mid size one (140 seats) is the stage for more informal presentations, Blender demos and slots for sponsors to present. This is a new addition to the conference program, called "The Spotlight".
There is also space for a market, with an option of people renting a table for presenting work.
New: all visitors can use a guarded wardrobe to leave your coat and/or bags.
The venue is accessible for wheel chairs, it has an elevator for 1st floor access.
The venue is on walking distance from the new Metro station "Rokin" and from metro station "Nieuwmarkt". Both metro lines have stops at the main train stations.
Via Schiphol
Walk to the main exit hall, there's a railway station underneath. Take train to to Amsterdam Centraal Station (~20 minutes). You can get tickets in vending machines or at desks.
By Train/Metro
Get out at "Amsterdam Centraal", walk to the venue is ~15 minutes.
Metro lines 51, 53, 54, stop at Nieuwmarkt metro station, walk ~4 minutes.
---
Avoid taxis!
Especially those at the train station will rip you off. Taxi ride from Airport to the venue can easily cost you €45+. If you really need a taxi in Amsterdam, ask the hotel to phone you one or phone the
Taxi Centrale Amsterdam
: 020 7777777, they are reliable. There are plenty of Uber available pretty much everywhere in Amsterdam.
Hostels / Hotels:
Stayokay Amsterdam Stadsdoelen
is one of the most popular options since it's walking distance from the venue. A more affordable option is Camping Zeeburg Amsterdam, not very close but has a tram connection.
You can find hotels via common sites such as booking.com easily. Unless you have a good budget (100 euro per night or more), it's advised to not choose a hotel within the canal area - and certainly not in the old city heart or close to the train station. Find a hotel outside the canal area, on cycling distance or one that has a good tram connection to Nieuwmarkt, where Compagnie Theater is. Bicycle rentals are everywhere.