Use Blender in architectural design
Talk:
During the slide show with the works of the company is a story / report
on the use of blender at various stages of design. Interesting examples, maybe a comparison with other applications.
I also wanted to touch on the moments in which architects solve their tasks in 3d a few
in other ways because of greater orientation on the development of project documentation.
Сouple of words about the difference between visualization for sales and visualization for project documentation.
The presentation consists of 10 completed projects that include about 80 renders, that show the work of the application on various architectural projects.
Summary:
The result of the seminar is the understanding that blender allows not only to create a finished product
in the field of architectural visualization, but also actively participate in the development of project documentation.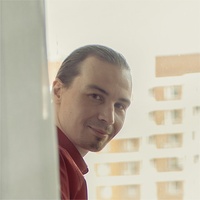 "Massiv" LLP, Nur-Sultan (Astana) Kazakhstan.