The Holy Grail of Plant Creation - 3D Vegetation in Blender
Plants are an important aspect of almost any render. When done well, they magically breathe life into your scene, but when done badly, they can break the illusion of realism once and for all.
While there are many tutorials about that subject, pulling a realistic, optimized and useable plant model right out of your sleeve with a fast and proven workflow still isn't that easy.
Luckily, while working on the Graswald Add-on for over two years, I figured out the common pitfalls of plant creation and how to avoid them. So in this workshop, my junior assistant Mr. Plant and I will demonstrate the whole process of creating believable foliage from scratch, live!
We will cover all the important steps from shooting reference images to building the final model and material, creating material and model variations as well as particle systems - if we can make it in one hour...
If you can handle the tension of watching me figure out the optimal mix between babbling and actually educating while trying to be super-efficient in a still unfamiliar 2.80 blender setting AND creating a realistic plant in 60 minutes, then this workshop is for you!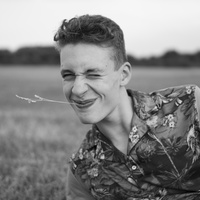 Graswald