Stellar Age game: tech art for everybody
In this talk Evgeniy Skvortsov will introduce you to the wonders of tech art and how Blender can be your ticket to the world of art pipeline optimizations.
By taking you on a journey of creating a real world automatized pipeline for Stellar Age, he will showcase the tools he used, the how's, the why's and his struggles. All to show you how Blender is already the tool to use and his vision on how it can further improve to gain even more momentum.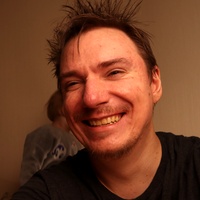 Tech Art Lead
Crazy Panda