Archaeology for 3D modelling
This paper will present results and procedures used by 3D Studio of the Institute of Archeology and Museology, Masaryk University in Brno, as part of reviving the past based on archaeological data.
The idea behind recreating the past in 3D is to return archaeological knowledge to people. In a time of almost unlimited possibilities of virtual technology, it is almost a necessity that archeology returns people its knowledge in an increasingly popular virtual space. For this form of imparting knowledge of the past, whether locations or artifacts, it is important to categorize and understand the implementation of archaeological data into 3D space. In this practice, Blender was used as the main 3D modeling tool in the studio. During several archaeological projects, which will be mentioned in the paper, it was implemented in a number of work processes: from the creation of clothing, characters to the creation of buildings and architecture. The outputs were mainly assets for mobile augmented reality, but also photorealistic visualizations.
During my talk, I will show, along with the results, how Blneder has been implemented in different archaeological projects, pipelines and the overall functioning of our study.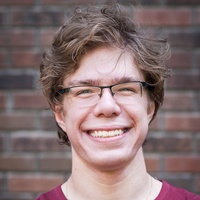 DAM FA MUNI